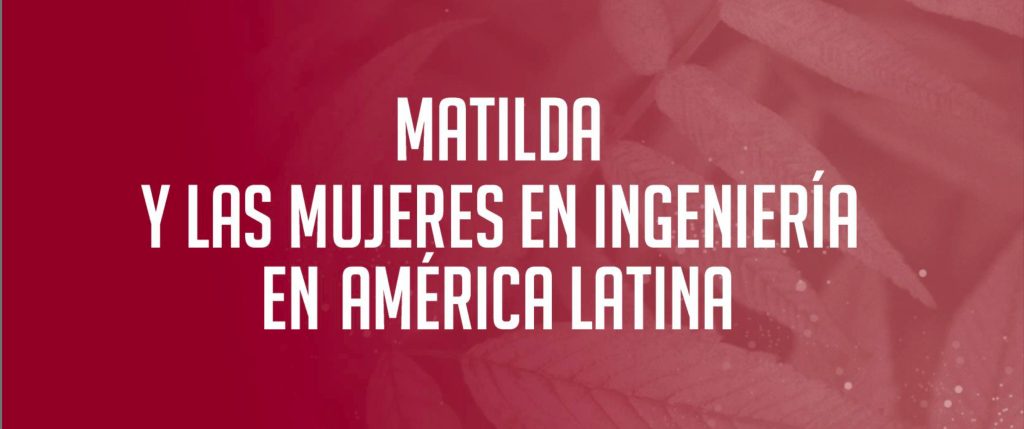 Este 8 de marzo, Día Internacional de la Mujer, el Consejo Federal de Decanos de Ingeniería de Argentina (CONFEDI) y el Latin American and Caribbean Consortium of Engineering Institutions (LACCEI) presentan "Matilda y las mujeres en ingeniería en América Latina", una publicación conjunta que reúne a 33 autoras de 7 países con un objetivo fundamental: visibilizar el rol de la mujer en la ingeniería y motivar a las jóvenes latinoamericanas para que puedan ver a esta carrera como una opción para su propio proyecto de vida.

Historias de vida, anécdotas, estadísticas y reflexiones que permiten ahondar en la realidad de las mujeres ingenieras a lo largo del América Latina: los caminos recorridos, los retos a los que debieron sobreponerse por ser mujeres, cómo convergen su rol profesional junto a ser madre, esposa, amiga, hija, y los desafíos actuales en esta profesión. También el libro es una apelación a las familias, los hombres, las nuevas generaciones, los gobiernos, los sistemas educativos y los sectores productivos, para derribar mitos, propiciar el respeto, y bregar por la igualdad y la equidad desde el momento mismo del despertar de las vocaciones tempranas hasta el acceso a los más altos puestos laborales.

Esta publicación es el primer proyecto conjunto que surge del acuerdo de cooperación entre CONFEDI y LACCEI, propuesta que se desprende de un trabajo previo que el Consejo argentino viene realizando desde 2018 a través de su Comisión de Mujeres en Ingeniería.